Student Achievements
I take great pride in my students' accomplishments. Here's a photo gallery!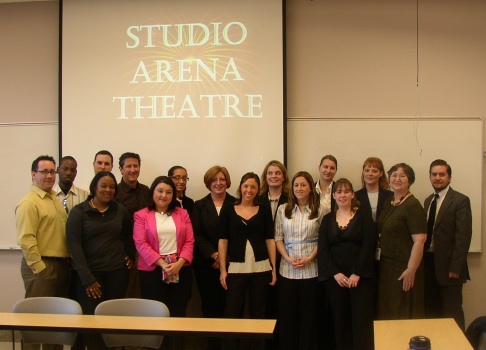 My spring 2007 COM 620 students and their community clients. Teams of students completed projects for Studio Arena, Journey's End Refugee Services, the American Red Cross Greater Buffalo Chapter, the Western New York Service-Learning Coalition, and St. John's Lutheran Church.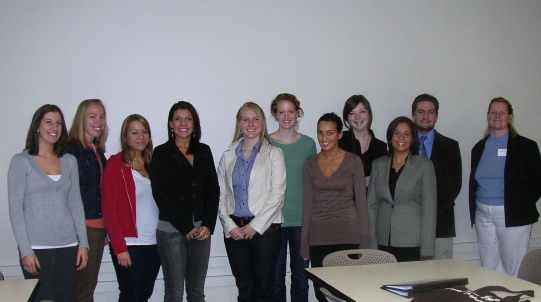 Students in my spring 2007 COM 308 PR Writing class with their nonprofit agency PR clients. Each student was assigned to write news releases, brochures, and other public relations materials for a client.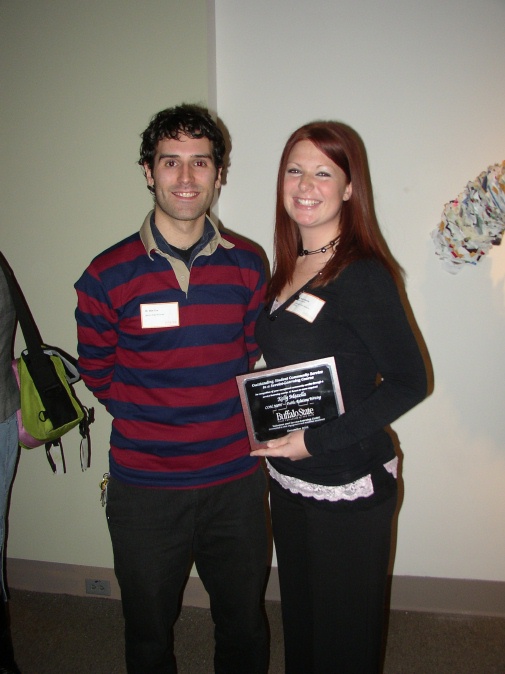 Fall 2006 COM 308 student Kelly Mazella (at right) received Buffalo State's Outstanding Student Commitment to Service Learning Award for her work in COM 308 for Jericho Road Ministries. She is pictured above with Matt Tice of Jericho Road Ministries. Kelly also wrote a blog about her service learning experiences for Buffalo State's Volunteer and Service-Learning Center.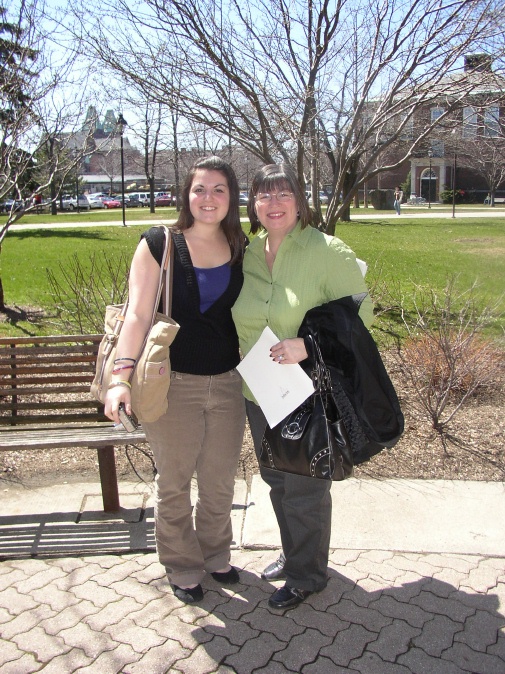 COM 308 student Erica Puccia (at left) was honored for her academic efforts at the 2007 Honors Convocation. She is shown afterward with her mother.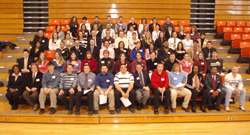 Buffalo State's student athletes with cumulative grade point averages of 3.0 or higher were honored at a 2007 Student Athletes luncheon, including my COM 308 student Sarah Burgess, who invited me to the luncheon. She and I are shown, above, in the group photo taken by the college's photographer. (We're seated near the top at the right side.)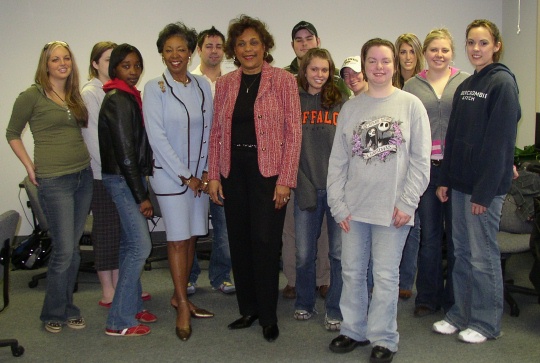 Students in my spring 2006 COM 308 PR Writing class posed with representatives from their class client, The Links. Each student created a brochure design and copy for the client. The organization's representatives included the Hon. Rose Sconiers (first row, third from the left) and Cecelia Henderson (first row, fourth from the left).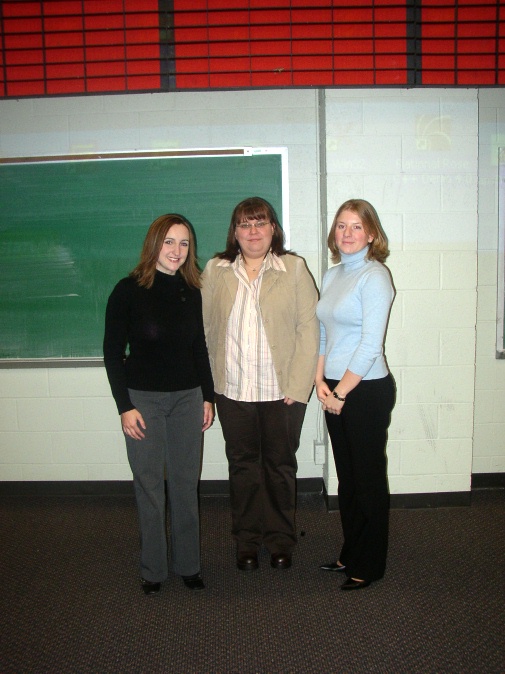 Three of my former University at Buffalo public relations students returned to my classroom in November 2004 to speak to (and inspire!) current students about their public relations careers. Shown above, left to right, are Lisa Herman, Alicia Wyzykowski, and Amanda Leitten. All are employed in public relations positions in Buffalo.
Students in my spring 2005 PR Campaigns course at the University at Buffalo prepared and executed an organ donation awareness campaign on campus. I wrote about their efforts - and those of two previous PR Campaigns classes - in an article published in 2007 in Journalism & Mass Communication Educator.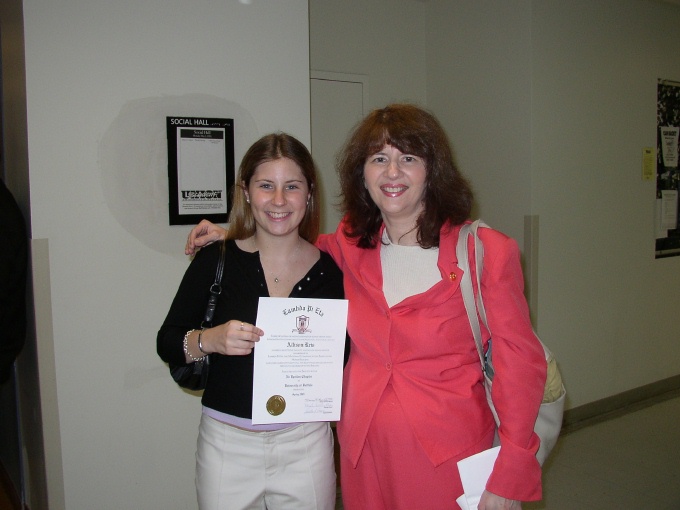 Allison Reis (at left), one of my PR Campaigns students at the University at Buffalo, posed with me after her induction into Lambda Pi Eta, the official communication studies honor society of the National Communication Association, in 2005. Allison now works in public relations in New York City.
Back To Home Page | Course Syllabi | Internships | Research | Professional Organizations | Student Achievements | Personal Pursuits