Personal Pursuits
In my spare time, I enjoy spending time with my family, including husband Ed, son Scott, and daughter Beth - as well as our dog, Max, a Cockapoo whose nickname is "Grading Pooch" because he frequently jumps up onto a chair with me while I am grading students' papers. Gardening is also my hobby during the summer months...and I spend snowy winter months daydreaming about the garden while perusing gardening catalogs and web sites.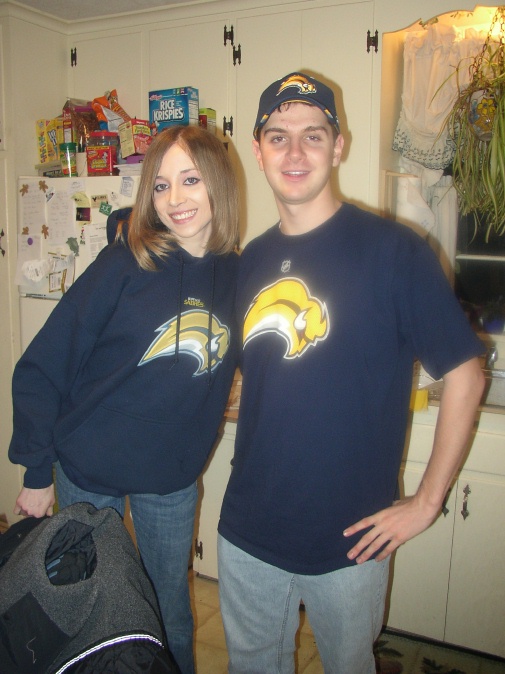 My daughter Beth and my son Scott posed before heading to a 2006 hockey game featuring their favorite team, the Buffalo Sabres. (The Sabres beat the Atlanta Thrashers 4-1.)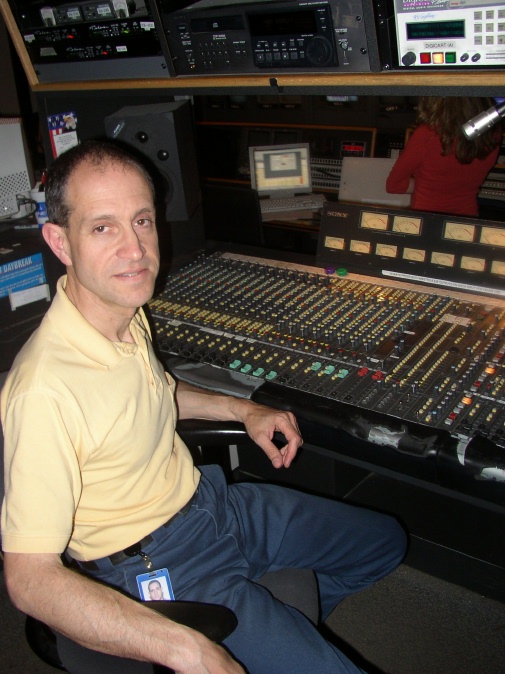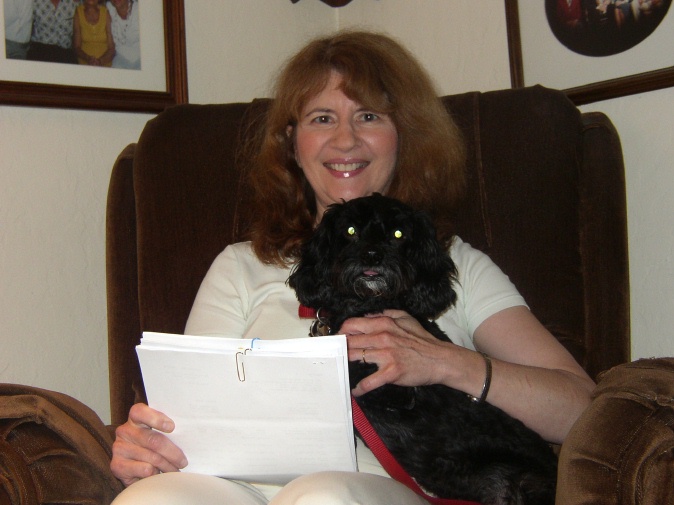 My husband Ed, a television audio engineer.........................and my "Grading Pooch," Max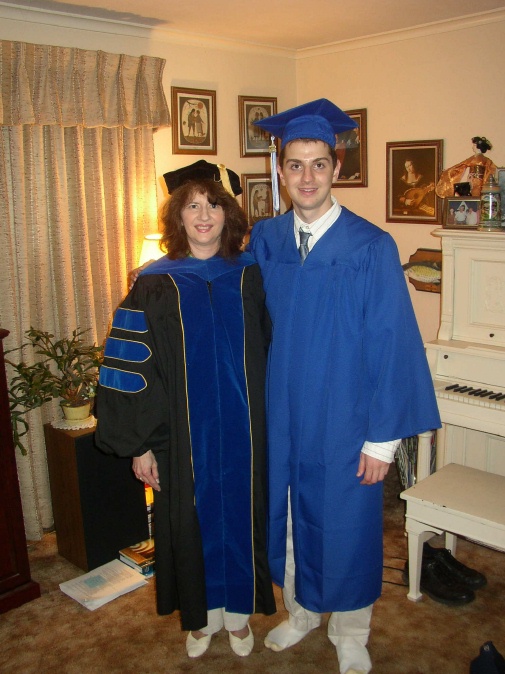 With son Scott before his graduation from the University at Buffalo in 2005. I had just marched as a faculty member in the UB School of Informatics graduation ceremony that morning.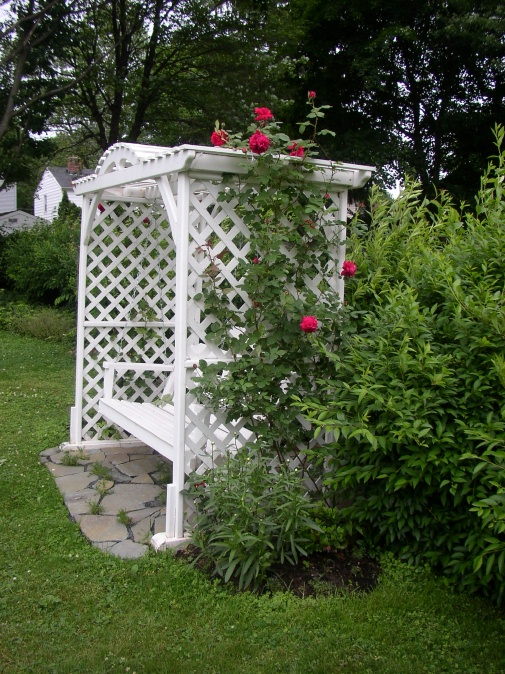 This rose arbor was my first gardening project after the spring 2005 semester ended.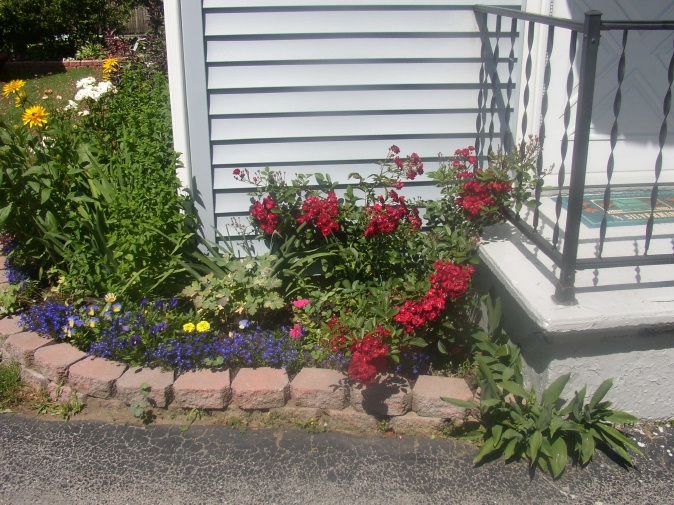 Here's part of my flower garden. I grew the red miniature roses from a cutting given to me by my mother's sister.
Back To Home Page | Course Syllabi | Internships | Research | Professional Organizations | Student Achievements | Personal Pursuits