About
BA, English, Kenyon College
MAT, English and Spanish, Brown University
GradCert, Spanish Translation and Interpreting, U. of Texas, Rio Grande Valley
Ph.D, Foreign Language and ESL Education, University of Tennessee

Mark Warford recently began a second 3-year term as department chair for Modern and Classical Languages and teaches courses in Spanish and language pedagogy. As chair of MCL, Warford created the first undergraduate SUNY certificate programs at Buffalo State (World Language Advantage) and developed the department's first dual-credit partnerships with several area high schools (ITA 201, SPA 201, SPA 202). Under his leadership, MCL received the Department Award for Advancement in Affordability (2018). As a scholar, he has published in the areas of applied linguistics, (Spanish) language pedagogy, educational innovation, teacher development, and sociocultural theory. There are nearly 500 citations of his work in scholarly publications. With regard to educational technology, he certified as a peer reviewer for Quality Matters and serves as Research and Innovation Fellow for the Open SUNY Center for Online Teaching Excellence. In addition to delivering keynote addresses, presenting and chairing dozens of sessions at professional conferences from the regional to international level, Warford regularly leads workshops on a range of topics, including the promotion of student engagement and blended course design in online instruction, as well as FourSight, a model for organizational self-reflection.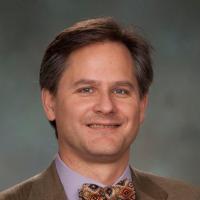 Course Assignments
Undergraduate level

SPA 101, 102, 201, 202

Professional Spanish II

Intro. to Hispanic Cultures

Issues and Themes in Contemporary Hispanic Cultures

Culture and Civilization of Latin America

Structure of Modern Spanish

Graduate level

Teaching a L2 at the Elementary Level

Special Topics in Research on the L2 Learner

Integrating Technology into the L2 Classroom

Spanish Linguistics and Pedagogy

Seminar in Contemp. Latin American Lit.

Spanish Sociolinguistics and Pragmatics
Research Areas
Educational innovation, applied linguistics, sociocultural theory, teacher development, translation studies, Jungian studies.

Sample scholarly projects...
Sidorkin, A. M., & Warford, M. K. (2017). Reforms and Innovation in Education: Implications for the Quality of Human Capital. New York: Springer.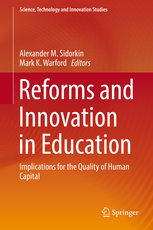 Warford, M. K. (2005). Testing a Diffusion of Innovations in Education Model (DIEM). The Innovation Journal: The Public Sector Innovation Journal, 10(3).
Warford, M. K. (2011). Zone of Proximal Teacher Development (ZPTD). Teaching and Teacher Education, 27, 252-258.
Warford, M. K. (2013/2014). Toward a framework for evaluating online instruction in higher eduction. Journal for Educational Technology Systems, 42, 333-353.
Warford, M. K. (2017). E-learning and the disciplines: Lessons from applied linguistics. Chapter in K. Shelton and K. Pederson (eds.), Handbook of research on building, growing, and sustaining quality e-learning programs (pp. 324-521). Hershey, PA: IGI Global Publications.
Translation Studies: Traducción, transferencia y la ética del Otro (Centro Jung de Buenos Aires). The manual's world: Norms and functions in terminology and translation. Report prepared for the Center for the Development of Human Services (publication pending in Digital Commons)
Copyright 2012. Last updated May 2012.