About
Mark Warford serves as department chair for Modern and Classical Languages and teaches courses in Spanish and language pedagogy. He has published in the areas of applied linguistics, (Spanish) language pedagogy, educational innovation, teacher development, and sociocultural theory. His scholarly work has been cited in over 200 publications, and he was featured in the October 2012 issue of the American Council on the Teaching of Foreign Languages' Language Educator newsletter in the article, "Going for 90% Plus", for scholarship in promoting more teacher use of the target language. He also received the NYSAFLT Papalia Professional Article Award. Warford has served as a reviewer for Foreign Language Annals, Hispania, as well as for Teaching and Teacher Education. With regard to educational technology, he certified as a peer reviewer for Quality Matters and accepted an invitation to serve as Research and Innovation Fellow for the Open SUNY Center for Online Teaching Excellence. In addition to delivering keynote addresses, presenting and chairing dozens of sessions at professional conferences from the regional to international level, Warford regularly leads workshops to K-12 language teachers on a range of topics... (read more).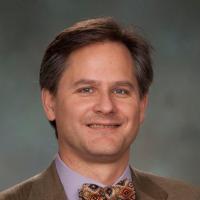 Course Assignments
Undergraduate level

Introduction to the Foreign Language Classroom

Teaching Foreign Languages at the Secondary Level

Second Language Acquisition and Literacy (SPR 2014)

Student Teaching of Foreign Languages (supervisor and seminar leader)

Spanish 101, 102, 201

Intermediate Spanish Conversation and Composition 301 and 302

Advanced Spanish Grammar & Composition

Advanced Conversation

Special Topics in Spanish Linguistics

Structure of Modern Spanish

Graduate level

Special Topics in Research on the Second Language Learner

Integrating Technology into the Second Language Classroom

Spanish Linguistics and Pedagogy

Spanish Sociolinguistics and Pragmatics
Copyright 2012. Last updated May 2012.